An Australian think tank, under the leadership of the Regional Australia Institute (RAI), re-iterated Australia's dependency on migrants to grow regional Australia.
Regional Australia is in such dire need of skilled migrant that last week a special committee from the institute demanded that the federal government expand Australia's permanent migration program even further in a bid to ease skills shortages in the regions.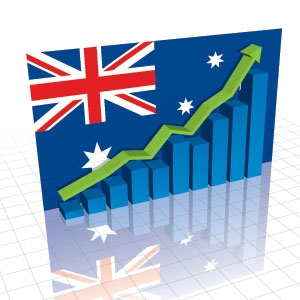 Regional Australia typically refers to more rural areas and smaller developing towns. Regional Australia by definition is an initiative designed by the Australian Government to promote some areas of the country, especially for immigration. People who work in these areas can be granted extra points when applying for a resident visa.  According to the Australian Department of Immigration and Border Protection, all of Australia outside of Melbourne, Sydney, Brisbane, Wollongong, Newcastle and the Gold Coast is considered to be "rural and regional Australia".
"Expanding Australia's permanent migration program would help regional communities tackle the plight of plummeting populations," insisted the outcome of the think tank.
"We've seen rural communities go from a place of population decline to 10 or 15 per cent population growth," chief executive of the Regional Australia Institute, Jack Archer said.
"We've seen business be able to expand and we think that's something that can be replicated around the country."
According to a report by the Australian Broadcasting Corporation the Regional Australia Institute has indicated that it wants the Australian government to expand regional migration in areas with low population figures and struggling economies.  The RAI demanded that the Australian government allow up to an extra 3,000 permanent migrants to these areas each year.  Current migration figures are sitting at around 200 000 migrants per year with most settling down in and near the large Australian metropoles.  Both the 2011 and 2016 Censuses revealed that 86% of migrants into Australia moved to the major cities, especially Sydney and Melbourne, with only a tiny fraction moving to regional areas.
This news comes on the back of recent media stories predicting that Australian lawmakers are contemplating changes to regional skilled visas, which would limit migrants to live and work in rural areas for a set period of time.

But Mr Archer said forcing people to live in regional areas would fail to deliver the outcomes regional communities needed.
"We want people to come to regional areas who have aspirations to work and live in those communities for the long term and so visa conditions that support them to do that is what we need," Archer said to the ABC.
"In the end, if you try to force people to do things it probably won't get you the result you're hoping for."
Source: Australian Broadcasting Corporation.