According to new data revealed by HSBC's Annual Global Expat Survey almost half of foreigners surveyed agreed that Australia provides an ideal backdrop for foreign entrepreneurs to establish their start-up businesses.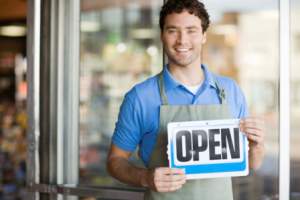 The data revealed that as many as 47 per cent of foreign entrepreneurs view Australia as the ideal setting to start a business and this could be racked up to the fact that Australia enjoys a stable political environment, sound legal framework and strong financial trade with Asia – amongst other countries.



Speaking to the Australian Financial Review HSBC Australia head of retail banking and wealth management Graham Heunis said Australia's result was above the global average of 34 per cent, and just behind New Zealand in which 55 per cent of people think is a good place to start a business. Hong Kong and Singapore are both 54 per cent.
"I think the drop in the Australian dollar has also certainly helped attract more expats to Australia," said Heunis.

"It just makes it cheaper to invest, especially if you are out here working for a big company being paid in US dollars."

This was the seventh annual survey of its kind and this year includes responses from more than 22,000 international expatriates.
What's more, according to the findings of the survey 55 per cent of Australians reported that Australia enables them to progress their career compared with 41 per cent of expats globally.
Further findings of this highly regarded report indicates that most expatriates reports that their quality of life had considerably improved since moving to Australia
The report ranked Australia as providing the overall 7th best expat experience to expats. These findings are based on feedback provided by expats on their life Down Under and considered personal safety, property (availability, price and quality), entrepreneurial support and economic confidence to name a few.
Some of the barriers reported by expats included the Australia cost of living – particularly contributed to by the price of property – which is seen to be exaggerated in most of the larger cities such as Melbourne, Sydney and Brisbane. Added to this; expats on temporary work visas do not qualify for the Federal Government's medical insurance programme, Medicare, but are – as a condition of their visa – required to provide their own privately funded medical insurance.



Expats have also commented on the fact that Australia, world renowned for its 'red-tape', in some cases poses another obstacle for small business owners in Australia who are inhibited by regulations.