Australia could be looking for you!  If your job is listed on the country's Medium and Long-term Strategic Skills List (MLTSSL) you have a great chance of finding a job there and a better chance of getting an Australian work visa.
Australia relies on their MLTSSL to fill gaps in their labour force.  This list is updated regularly based on the country's changing needs but a few occupations have remained a mainstay on this list of over 200 occupations which includes jobs from Art Directors to Zookeepers.
We took a look at top 7 occupations for which Australian business and organisations always seems to need more skilled and experienced employees than can be found locally.
Here are Australia's most in-demand jobs for January-June 2018: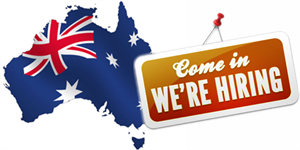 Teachers, educators and lecturers
According to the latest information Australia's Department of Immigration and Border Protection (DIBP) along with the Federal Government allocated 8,032 spots for secondary school teachers last year – most of which could not be filled locally as Australia's small population has just recently started growing (mainly through immigration).  This has meant that there are more children in this generation than previous generations and so not enough teachers were produced to educate the latest generation.
Nurses
Registered nurses and midwifes are in short supply in Australia. This is a popular position for many migrant workers. Nurses who were educated in countries not recognised by Australian authorities will be required to undertake accredited Competency assessment courses.
Occupations in Finance
The amount of jobs in accounting and finance is expected to increase by 21,400.  Competition is fierce for available positions with applicants currently requiring more than the minimum 60 points in order to progress their application.
Construction and Project Management
Large infrastructure projects, commercial developments and high rise residential projects are still driving strong demand for construction professionals across all disciplines.  The DIBP has allocated 5,289 spots for construction managers.  Current demand is strongest in NSW.
Tradespeople
All trades are welcome in Australia but it seems that electricians are in specific demand with 9,345 immigration spots allocated to electricians with proven skills and experience.
According to 'Master Electricians Australia', electricians are therefore listed in the top 10 occupations expected to provide the largest number of new jobs in Australia over the next five years.
Metal fitters and machinists, carpenters, motor mechanics, and plumbers are also in high demand to work in Australia 5000 immigration spots allocated to them collectively.
IT Professionals
According to submissions from skills assessors to the Department of Immigration, there is expected demand for a further 100,000 ICT professionals in Australia over the next six years.
Computer network and systems engineers, ICT business analysts, system analysts, software engineers, and analyst and developer programmers are all on the skilled occupation list.

Engineers
There has been strong demand for Engineers in recent years and are employed largely in the industries of civil infrastructure, manufacturing, mining, and defense.  Engineers are needed to help the Australian infrastructure and way of life cope with its growing population and economy.
Leading the pack in terms of spots available are: Civil, structural, geo-technical, and transport engineers. There were 2,174 spots allocated to visa applicants with these qualifications.
The average civil engineer is bachelor degree qualified however, and most are employed in NSW, Queensland, and Victoria.