Australia has for many years remained one of the world's most popular expat and migrant destinations and if you are heading Down Under yourself you certainly have already been convinced that it is one of the best decisions you might ever make.  Now the planning starts!
As with any life changing event the better you plan the more likely you are to be well prepared and make a smooth transition.  Immigration is a complex process and without the proper research and planning it could also be very challenging.  Our best advice is to accumulate as much information as you can and draw up a clear plan before you pack your bags.
We have compiled a list of ten 'to do's' before you take the leap: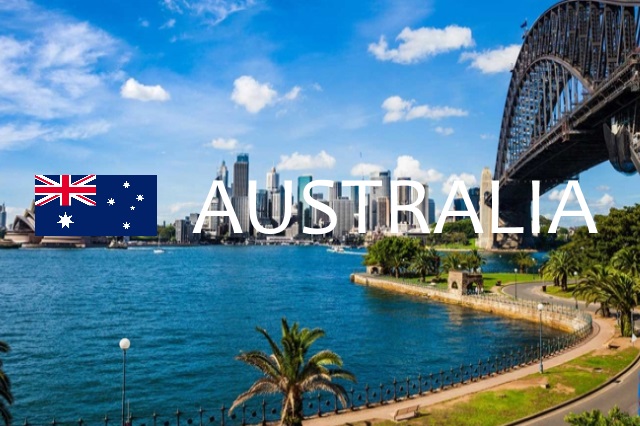 STEP 1 Appoint an Immigration consultant
Using the services of an experienced and respected immigration consultant will save you an enormous amount of hassle, frustration and will keep you from making costly mistakes.  Immigration professionals have access to all the paperwork you will have to complete.  They will ensure that your visa application is completed correctly and fully – avoiding the risk of your visa application being rejected or suffering delays in the processing thereof.
Australia's immigration policies has in recent months seen a number of changes and it would be difficult for anyone to keep up with the latest laws and requirements but  your immigration consultant will always be kept abreast of any and all changes and will be able to assess how these changes might affect your application.
With access to state departments and online portholes to the Australian immigration department your immigration consultant will also able to keep you up to date on the status of your application and pre-empt or handle problems before you receive notice that your application has been rejected and you have to start all over again.
STEP 2 Getting your Visa
Obviously the first thing you need to do is get an Australian visa. If you meet the country's visa requirements you shouldn't have problems, but you will need professional advice as it is a legal process requiring loads of paperwork and understanding quite a bit of jargon.
STEP 3 Get your Resume Aussie-Ready
Having your resume (Australians don't call them CVs) "Aussie Ready" before you apply for a job in Australia will help you find a job much faster, as there are certain things Australian employers look for in a resume.  If they don't understand the format of your resume or finding information frustrates them your job application might be overlooked.  Ask your immigration consultant for help with this process.
STEP 4 Start Saving
Australia is expensive and you will need money to keep you going until you find a job and a place to live. One of the Australian visa requirements is being able to prove that you have enough capital available to support yourself and your family should they be accompanying you. This is usually done by presenting a bank statement with a clear indication of your funds – your immigration consultant will be able to advice you on this.
STEP 5 Start Looking for Flights
Once your visa application has been approved, start looking flights straight away so you can get a good deal. Skyscanner and Kayak are probably the best flight comparison sites out there, so get on them straight away and find the best deal.
STEP 6 Get Travel Insurance
Getting travel insurance is always important when travelling to a new country but may also be required as part of your visa application. For example, Question 33 of the 417 visa asks if you have it.
Also, medical care in Australia can be expensive; if you are involved in any kind of an accident the medical bill could be well beyond your budget.
STEP 7 Open an Australian Bank Account
You will need to have an Australian bank account in order to get paid and to save on international banking fees. You can open a bank account in person once you get to Australia, but you may want to start transferring money before you leave, in this case you can open an Australian bank account through a travelers company.

STEP 8 Get an International Sim Card for your Mobile
You can buy a sim card once you get to Australia, but if you would like to start making calls straight away you can also buy an international sim card with lower roaming charges.
STEP 9 Book Your Accommodation
Have at least a few nights' accommodation booked before you arrive in Australia. The last thing you want to do is to look for a place to stay while your jet-lagged and carrying all your luggage.
STEP 10 Get ready for your new life
More job prospects, a safer more stable political and social environment make Australia an appealing destination for South Africans looking for a new place to live and work.
The country is reputed for its excellent social and health services and their educational facilities are some of the best in the world.
Added to this Australia is an industrialized national on par with first world standards with a growing economy set to the back drop of some of the most awe-inspiring natural scenery known to man.
Source: Jobaroo