Student Visas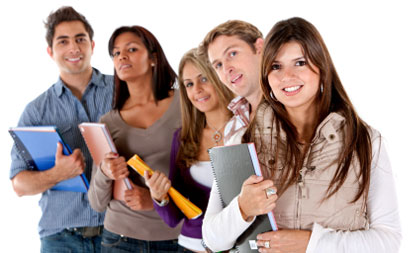 Have you ever thought about studying in Australia?
Australia has some of the world's finest Universities. The University of Melbourne is one of the finest on offer and in 2012, it was ranked number 28 out of the top 200 Universities in the world.
So how do I go about studying in Australia?
You would need to pick your particular field of study and enrol in a University or institution of study. Regular school going applicants would also be able to complete their schooling in Australia. Applicants could also improve their English language ability by studying English within in Australia.
Once you have your enrolment details/student numbers, you are welcome to contact us and we would be able to assist you with the submission of a Student Visa.
The average processing times for this visa are currently between 10 working days and up to 3 months, depending on your assessment level.
As a student, your visa would be valid for the duration of the course, with a few exceptions depending on your courses. This visa would also give you the opportunity to work for 20 hours a week. This will also give you a good introduction to everyday living in Australia.
There are also certain fields of study, which would allow graduates in Australia to stay longer.
If being an international student is a dream of yours or if you are looking at improving your options for Permanent Residency, feel free to contact New World Immigration to discuss your options.