We share some useful tips and vital information for planning your migration to Australia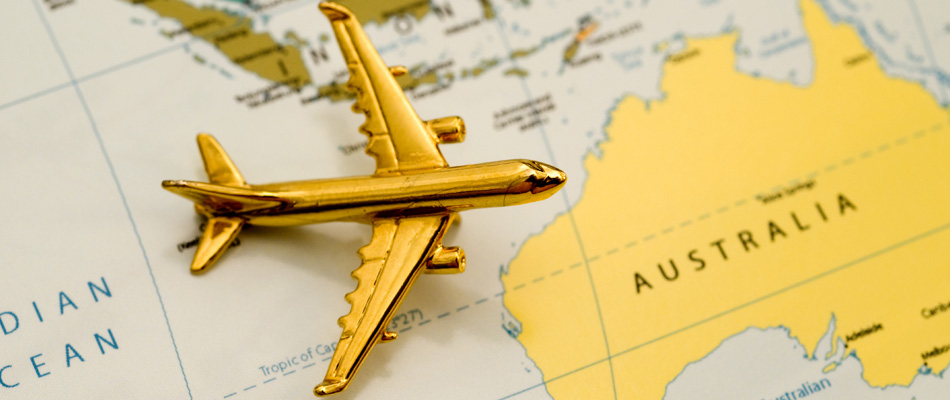 By Estelle Vosloo
Planning to migrate your family to Australia is about more than just obtaining visas, import regulations and moving company quotes.
We are talk you through the smaller nuances and aspects of the Australian culture that will help you adapt to the happiest industrialized nation on earth.
Get to know them:
Reading on-line newspapers and blogs will give you a good idea of what are important topics to Australians right now. It will give you and your family valuable insight into the country's economy, politics, sport (very important to Australians) and other social issues making headlines in the Aussies' lives.
It is of more value to you than you might realize to understand Australia's relationship with the British Queen and their love of all things royal.
Understanding how business is done down under will help you navigate your way through interviews, meetings and business deals.
You and your family will be settled in much faster if you can land a job quickly and taking the time to understand Australian lingo will stand you in good stead.
1. The paperwork
Before you start dreaming of diving at the Great Barrier Reef of cuddling with kangaroos you have to take time to face (and research) the facts.
It is important to compile a budget, make sure you include everything that would be needed for "Project Migrating to Australia". Don't forget professional fees for consultants and small things that eventually add up and break the budget.
Find out if your job is included on the list of required skills in Australia as this will affect how you apply for your visa and the kind of visa you would need to apply for.
Obtain your police clearance certificate and find out where you can take the required English Language proficiency test.
Consider getting an immigration professional on your team. They have been there and done that and 'got (several) t-shirts'.
2. Your qualifications
Make sure that you have your qualifications assessed. In South Africa you might even have to ask for your degrees and diplomas to be re-sent to you from your university in English. This sounds crazy but many South Africans are surprised to find out that that their diploma or documents certifying their degree could be in their home language, which might not be English – the only language for migrants recognized in Australia.
Be ready to start working as soon as you arrive in Australia.
3. Your CV
Australianise your CV. Australian CVs are different from US and UK CVs.
Australian employers want to see what you have done not so much on qualifications, position or status of company. Create a base CV which includes all your skills to be a base to work from for job applications. This is your database of experience and skills.
Pay special attention to spelling and grammar. Australians use UK English.
List your soft skills and be ready to talk about your management style, your approach to conflict, office politics etc. You may not be able to find an identical job to the one you have. Having a strong understanding of all your skills will help you identify a wider range of job opportunities.
4. Network, network, network
Australians are big networkers. You are new in a strange country trying to make your mark it will be to your benefit to identify potential mentors who might introduce you around and put you into contact with the people who should get to know your name.
Join forums and volunteer at organizations and committees that will give you an opportunity to mingle with the people who can help you along both career-wise and in your personal life.
5. Never ever (ever) send out a job applications which sounds and reads like it has been sent as it is to other prospective employers.
It communicates that you are not interested enough to apply for the job they might have specifically and that you would just take anything. It is disrespectful and sends the wrong message.
Take the time to adjust both your covering letter and CV for a specific job.
6. Know what to say
Know the answers before they are asked at the job interview. There are a number of Australian websites which provide a range of typical questions Australian employers ask.
Submit an enquiry now if you would like us to call you back and provide you with more information about migrating to Australia or simply call us on +27 21 555 0951 or email us; consultant@nwisouthafrica.co.za