Earlier this year Depp illegally brought his dogs into Australia aboard his private jet while he was filming the latest instalment of the Pirates of the Caribbean. Depp soon found himself and his Yorkies in very hot water when Australian authorities threatened Depp with jail time and to euthanize of poor Pistol and Boo.
Agriculture Minister Barnaby Joyce blasted the alleged act of doggie deception at the time, saying, "Mr. Depp needs to take his dogs back to California, or we're going to have to euthanize them."
If not even Captain Jack Sparrow is above Australian law, you can be sure you won't be either!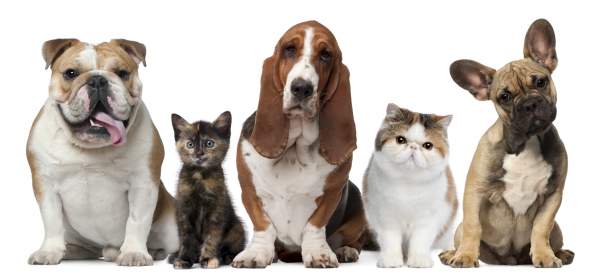 If you intend to import cats and dogs into Australia you will need to ensure you comply with the Department of Agriculture and Water Resources import conditions.
South Africa is a non-approved country in terms of allowing pets in to Australia. What this means is that your pets may join you Down Under but not without the proper rules and regulations being followed to the letter.
It is a requirement under Australian legislation that live animals coming to Australia from Group 2 or 3 countries must be accompanied by a valid import permit.
A Government Approved Veterinarian or Official Government Veterinarian must perform all veterinary procedures listed below, unless stated otherwise.
All testing must be conducted in an approved country in a laboratory recognised by the government of the country of export, unless stated otherwise.
It is a complicated process and you certainly don't want to be separated from your pet, we suggest you speak to one of New World Immigration's trained and experienced consultants about what is expect in order to ensure a smooth move for your furry friends.
In broad terms the process of relocating your pets is a 17-step process and you will need a professional to guide you through your pet's permit application.
What are the steps?
Step 1: Confirm general eligibility
Animals must not be under quarantine restrictions at the time of export and can only be exported to Australia from an approved country and should not be pregnant or suckling. Specific breeds are banned so check this as well.
Step 2: Verify existing microchip or implant a new microchip
Your pet must be identified by a microchip that can be read by an Avid, Trovan, Destron or other ISO compatible reader.
Step 3: Check Rabies Vaccination
All animals must have proof of vaccinations including the Rabies virus.
Step 4: Initial Rabies Neutralising Antibody Titre (RNAT) test and waiting period
Pets must be tested between 180 days and 24 months before export – depending on how recent their Rabies vaccination had been administered.
Step 5: Apply and pay for the Import Permit
Allow at least 20 working days for the processing of your permit application.
Step 6: Book tentative post arrival quarantine accommodation at an Australian government quarantine facility and make travel arrangements
Step 7: Check general vaccinations
Your animal should have all their vaccinations up to date. Ask you NWI consultant for a list of required vaccinations.
Step 8: Confirmation Rabies Neutralising Antibody Titre (RNAT) test
This means that Australian authorities will test your pet to ensure that your pets does not have rabies and have developed the antibodies to ward it off.
Step 9: The Official Government Veterinarian must complete the Rabies Vaccination and Rabies Neutralising Antibody Titre (RNAT) test declaration
Step 10: Internal parasite treatments
Pets must be treated by a Government Approved Veterinarian twice with an internal parasite treatment effective against internal parasites (nematodes and cestodes) . The two treatments must be administered at least 14 days apart and within 45 days before export. The second treatment must be given within 5 days before export.
Step 11: External parasite treatments
A Government Approved Veterinarian must treat the cat with a product that kills ticks and fleas on contact at least 21 days before export. To maintain continuous protection from external parasites until the time of export, treatments may need to be repeated by the veterinarian in accordance with the manufacturer's directions.
Step 12: Pre-export clinical examination
Pets must be examined by a Government Approved Veterinarian or Official Government Veterinarian and found to be free from ticks and fleas and clinical signs of infectious or contagious disease within 5 days before export. You must take the cat and all documentation to this examination.
Step 13: Completion of Veterinary Health Certificate
The Veterinary Health Certificate is located in your valid import permit. It must be completed by the Official Government Veterinarian.
Step 14: Travel to Australia
Cats and dogs must be consigned to Australia in a container that meets the standard required in the International Air Transport Association (IATA) Live Animals Regulation Container Requirement 1.
Your pet must arrive in Australia prior to the expiry date of the permit and must arrive in the Australian port in the state where they will undergo quarantine.
Step 17: On Arrival in Australia
Australian authorities will collect your cat on arrival for transport directly to the Quarantine Facility.

All animals must complete a minimum of 10 days in an Australian quarantine facility. Currently those are in Sydney and in Melbourne.