Levels of immigration to Canada will not dip below 300,000 new arrivals per year, Canada's Minister of Immigration, Refugees and Citizenship, Ahmed Hussen, has confirmed. The period of July 2015 to July 2016 saw a historic high of 320,932 new arrivals to Canada. The target for 2017 has been set at 300,000, a figure Hussen called "the baseline for admissions going forward."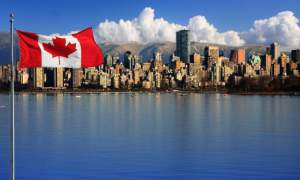 "Although we don't know what next year's levels will be, I can tell you they will not be below 300,000," he said, adding that, "Notably the 2017 300,000 landings plan increased the share of economic admissions from the previous year. This is a reflection of our commitment to the idea that immigration continues to be a key ingredient to our economic future as a country."



Speaking at a conference on June 10, 2017, Hussen reaffirmed his department's commitment to welcoming newcomers, and removing obstacles to citizenship for permanent residents. "We want more permanent residents — in fact, we want all permanent residents, if possible — to become Canadians," he emphasized.
So far in 2017, record-high Express Entry draw sizes have been seen. By April 19, the number of Invitations to Apply (ITAs) issued so far in 2017 had exceeded those issued over the whole year of 2016.
"Quite frankly we need to fill the skills shortages that exist in Canada," Hussen said. "And by allowing highly-skilled immigrants to come to Canada and share with us their skills and their talents, we allow them to also help us create more jobs for Canadians, and more prosperity for all of us."
Among other features, the Global Skills Strategy introduces a two-week processing time standard for certain work permits for foreign workers in high-growth companies and sectors. This is enabled by the Global Talent Stream, introduced on June 12, which establishes a framework for employers to collaborate with Employment and Social Development Canada (ESDC) to successfully recruit highly-skilled workers in key occupations, and expedite their arrival in Canada.
Family reunification remains a priority
In addition to emphasizing the need for successful economic integration of immigrants to Canada, the Minister also reiterated his department's commitment to family reunification.
"As we do these innovative programs, we still have the strong commitment that we have to reuniting families," Hussen said. "We know that when families are able to reunite and stay together, it improves their integration into Canadian society, their economic outcomes, and their ability to contribute to our communities, and our great country."
Measures which are already in place include introducing additional points under the Comprehensive Ranking System (CRS) for candidates in the Express Entry pool with a sibling in Canada, cutting processing times and simplifying the application process for spousal and common-law partner sponsorship, and doubling the intake cap for parent and grandparent sponsorship applications from 5,000 to 10,000.
Removing obstacles to citizenship
Hussen also touched on Bill C-6, the pending legislation that proposes changes to the Citizenship Act. If enacted, Bill C-6, which is currently awaiting royal assent after being passed by the Canadian Senate on May 3, would reduce the residency requirement for permanent residents, from four out of six years to three out five years. It would also count a portion of the time an applicant spent in Canada on temporary status — such as on a work or study permit — towards this residency requirement. Bill C-6 is the current government's response to Bill C-24, introduced by the previous Conservative government in 2014.
"C-24 put deliberate barriers and obstacles for permanent residents on their way to citizenship. We believe those barriers were problematic towards permanent residents," Hussen stated.



"We're confident that C-6 will receive royal assent in the very near future," he continued.