Small-town Canada is desperately seeking new talent and young blood and they are looking to migrants to fill this gap.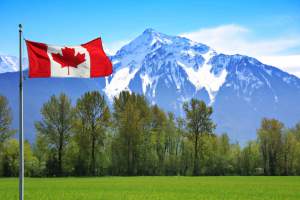 In 2008, the number of workers leaving rural Canada outstripped those coming in, partly because local youth left for major cities, according to the Canadian Rural Revitalization Foundation.



For small municipalities, this can be a huge drag on the economy.
"When we look at some of these communities with such an aging population, you're losing some of your tax base," said Scott Fisher, project manager for Professions North, which seeks to recruit skilled immigrants to northern Ontario.
"If companies cannot find the human resources they need, they move out of northern Ontario completely."
More than three-quarters of permanent residents to Canada landed in just seven cities – Toronto, Montreal, Vancouver, Calgary, Edmonton, Ottawa and Winnipeg – in 2015.
Small cities and towns in Canada get only a sliver of the pie.
"It's a big challenge because the demand for immigrants is often outside of big cities," Immigration Minister John McCallum said at a news conference in Calgary in August.
The situation is urgent in Atlantic Canada, where population growth from 2011 to 2014 was near zero in all provinces except Prince Edward Island.
Many immigrants who go to the Maritimes leave within a year of their arrival. In 2013, fewer than eight out of 10 new immigrants to Atlantic Canada filed their first tax returns there.
In July, the Atlantic provinces and federal government jointly announced a three-year pilot project to boost immigration to the region as part of an economic growth strategy, taking in an additional 2,000 immigrants and their families in 2017.
"In order to attract and retain the immigrants, they have to develop a more welcoming culture and I have suggested they move quicker on credential recognition," said McCallum.
Small communities take a lead
In recent years, smaller cities have taken matters into their own hands, collaborating with the provincial and federal governments.
In 2013, Moncton, N.B., developed its own immigration plan. Now, the city's immigration strategy officer spends her time running career fairs focused on getting employers to hire immigrants and mounting projects to urge international students studying there to stay.
In northern B.C., Prince George mounted a social media campaign in 2013 to attract skilled immigrants who had recently arrived in Vancouver and could work on LNG projects expected to take root in the region.
In yet other cases, businesses in partnership with small cities have used the Temporary Foreign Worker Program, combined with provincial immigrant nominations, to settle newcomers who wouldn't have made it through the federal system either because they don't speak enough English or are not highly educated.
A few years ago, Fredericton, N.B., hired an immigration officer to focus on improving the city's retention rate for new immigrants. It also mounted a "Choose Fredericton" campaign and opened an incubator for new immigrants looking to start businesses in the city.
"I work on immigration as a package," said Julia Ramirez, population growth specialist at Ignite Fredericton, the city's economic development agency, and a Columbian immigrant.
Based amid start-ups and tech businesses in Fredericton's Knowledge Park, Ramirez spends her time meeting prospective immigrants, making newcomers feel welcome and connecting them to local companies for jobs, in addition to strategizing about how to get immigrants to stay.
It's important to ensure newcomers have realistic expectations, she said.
Few can boast of the retention rates of Morden and Winkler.
Their immigration programs have been so successful that they have spurred people, including immigrants, to launch new businesses, including clothing shops and a home construction company.
Like many local companies, Decor, a furniture company that ships cabinets across North America, credits immigration for helping it expand.
Today, almost half of the company's workforce of 490 consists of immigrants. It started recruiting them with the help of local government and immigration consultants in 2007.
The immigration programs "created a really nice pipeline," said Sharon Penner, Decor's director of human resources.





Jobs are the reason people come to Winkler and Morden, but the lifestyle and welcoming dynamic of the cities is why many say they've stayed.