Recent research by the respected opinion source Expat Insider, found that based on the availability of quality education, top notch healthcare systems, safety, infrastructure, the availability of childcare and access to family friendly leisure activities both Australia and New Zealand scored among the Top 10 countries most suited to families and their needs.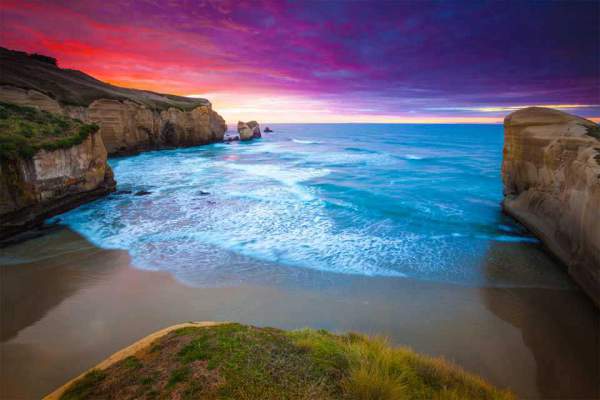 Cape Town based immigration specialists, New World Immigration, agrees and has helped many families relocate to not only Australia and New Zealand but also Canada. NWI supports Expat Insider's findings and has reported that South African families settle very well into these countries.



Here is the complete Expat Insider list
1. Austria
Thanks to the availability of childcare and education options, Austria clinches the top spot in the Family Life Index. Both factors receive positive ratings from 74% and 76% of expat parents, respectively. Moreover, the country has improved dramatically with regard to the quality of education and general family well-being, as it moved from the eleventh to the second place for both subcategories in one short year. Therefore, it is not surprising that 92% of expat parents rate Austria's quality of education favourably, compared to a global average of 65%.
2. Finland
Finland ranks first out of 41 countries in the Quality of Education subcategory, with 92% of expat parents giving it a positive rating. The Fins offer both high-quality and affordable education. A staggering 81% of expat parents in Finland agree that education is easy to afford there, nearly twice the global average of 41%. In fact, education is free from pre-primary levels to higher education. As an added pleasure typically textbooks, transportation, and meals are also either free or partly funded.
3. Sweden
Expat Insider reported that Sweden ranks first for the Cost of Childcare and Education subcategory and second for the availability of childcare and education. All in all, 71% of parents are also satisfied with the quality of education, while only 16% give it a negative rating.
4. Israel
Israel scored high when it came to the availability of childcare. Expat parents also reported that their kids living in Israel are typically happy and healthy. The country received positive rankings from many respondents. Childcare scored a healthy 66% and their kids' happiness a fantastic 94%.
5. New Zealand
All most all expats living in New Zealand praise both their children's education options and their kids' well-being. New Zealand expats also bragged that the locals are friendly towards families and it seems the Kiwis are very accepting of foreigners too. Three quarters of the expats who responded to the survey said they felt right at home there.
6. Singapore
While the availability of childcare scored high in Singapore the cost of schooling is reportedly expensive.
7. Germany
Germany ranks 4th out of 41 countries for the Quality of Education subcategory. According to the survey other factors that contribute to the country's appealing family life include reliable travel and transportation systems, as well as high health and safety standards.
8. France
Affordable childcare and education are among the positive attributes of family life in France, with 63% and 60% of the respondents, respectively, agreeing on these points.

9. Australia
In the number one country for leisure activities worldwide, a whopping 96% of parents say they are satisfied with their children's well-being. In addition, 73% agree that education options are numerous and easy to get. The country also ranks first for family well-being: for instance, 98% of expats rate their family life in general positively



10. Luxembourg
Living in the fifth most-popular destination for expats overall, 41% of the respondents are completely satisfied with their family life in Luxembourg.