Are we making it impossible for foreign tourists and business people to enter the country? Cape Town Tourism says we are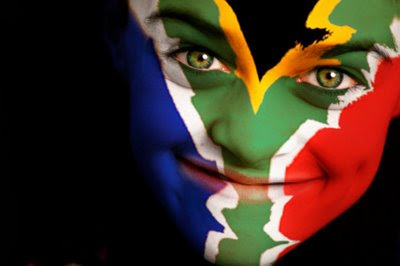 By Estelle Vosloo
Objections on the new visa regulations have now also been raised by stakeholders in the tourism industry.
It has been confirmed that Cape Town Tourism, the city of Cape Town, WESGRO Southern African Tourism Services Association (SATSA), Southern African Association for the Conference Industry (SAACI), Federated Hospitality Association of Southern Africa (FEDHASA) and various other affected parties will meet with the national department of tourism to "understand the full impact of the new procedures, in order to evaluate the impact and assess the necessary reaction plan".
Speaking to Media24 Cape Town Tourism CEO Enver Duminy said that the new legislation "Pose a serious threat to tourism growth. Whilst many countries are doing their utmost to make travel user-friendly, we are building barriers. This does not bode well for our efforts to attract developing markets and it will certainly be a deterrent to those wanting to enjoy extended stays in Cape Town."
The issues that the tourism industry will want to discuss with the national department of tourism include:
• Tourist are effectively unable to extend their visit in South Africa while here on holiday as in-destination visitors can only apply for a visa extension from their country of origin.
• From October 2014 parents will have to present un-abridged birth certificates when traveling with minor children. These birth certificates are only issued on specific application therefore and often take as many as 3 months to obtain.
• Visas processed in India and China must now be biometrically created. Since there are only two active biometric stations, would-be travellers must first travel to the city where the biometric system is housed – this may be at a significant distance from the traveller's place of origin, said the News24 report.
Cape Town Tourism established that a number of subclasses of travellers visiting South Africa annually will now by under threat. This includes; youth travel, the annual migration of the European "swallow" travellers who live in South Africa during our warmer months, socially conscious tourism – people who donate their time and effort to upliftment in South Africa, the entertainment industry family holidays and business and conferencing tourism.
"We will certainly do all we can to better understand the issues and repercussions of these changes, and we will represent the interests of our members and the industry," said Duminy.
FEDHASA Cape's newly elected Chairperson, Rob Kucera, said, "FEDHASA Cape is deeply concerned by reports on the amendments to the Immigrations Act. "
Kucera added, "We are concerned that we were not taken into confidence before the amendments were drafted and later approved. Consequently, this will have a negative business impact on tourism, which currently contributes more than R93 billion to the country's GDP and over 610 000 direct jobs."
Chris Whelan of Accelerate Cape Town concludes; "Migration policies must align with the economic realities and incentives of the main actors, i.e. the migrants themselves and their employer. To be at the forefront of this economy you need a world-class city and country that has a ready supply of intellectual capital. Companies in the knowledge economy need easy access to this talent. Our visa regime clearly needs to reflect this reality."