While Antoinette suggests doing it yourself we would advise against that. As can be seen in this case study she was faced with 'an Amazing Race-like dash' to get her paperwork processed, this could have been avoided had she consulted an experienced and registered immigration consultant. It is after all what we do every day.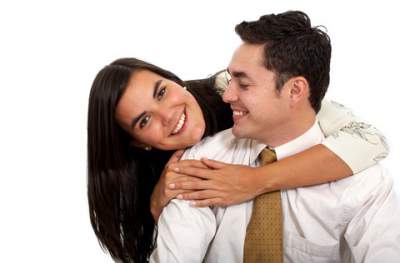 Paying a fee towards an immigration consultant is normal practice and as with any legal proceeding, if you want the best possible outcome, you would make use of a professional. If you need legal advice you speak to a lawyer. You may represent yourself, but someone who is an expert in their field will ensure that you are spared confusion and 'an Amazing Race-like dash' as Antoinette had to endure.

We also suggest that you speak to a qualified consultant with experience before assuming that using their professional service will cost a fortune. Making mistakes in the application process will result in your application being rejected and that is something you would certainly like to avoid.

Reading her story we once again realized why we do what we do and why we love doing it!
Antoinette tells her story, "With long-distance love comes visa applications, and recent changes to South African immigration laws have changed things quite a bit. Here's a first-hand experience of the process.

"The best relationship advice you'll ever hear is that you should never fall in love with a foreigner, unless you have a lot of patience for red tape and bureaucracy. But whoever cared for following advice when it came to matters of the heart?

"Cross-continental relationships take some serious effort. A person only has so much tolerance for confined spaces in an aircraft with screaming children who create supersonic noise levels that can penetrate even a dose of prescription sleeping pills. The inventive sleeping positions one comes up with might one day be beneficial for a career in contortion, but when you don't plan on running away to the circus any time soon, the skill serves little purpose.

"After a few years, couples tend to decide to settle somewhere. This decision arrives based on various factors, but no matter where you go, the issue of a visa is likely to come up at some point.

"The easy option is to get married. From a visa perspective, it changes things, and makes everything easier. The adrenaline junkies, however, opt to go the "unmarried partner" visa route. As the most-often abused visa category in almost any country, it's also the category that requires the most meticulous preparation.

"The thing with the South African visa application process is that information really is not forthcoming. During the process, forums become your best friend, and late-night panic attacks over horror stories of rejected applications become part of your daily routine," which is exactly why we suggest using a professional to aid your application. An immigration consultant will ensure you remain informed at all times and you would never be concerned about your application being rejected or being one of those 'horror stories' as she puts it.

Antoinette continues to speak of her ordeal, "Prior to the recent law change, which now requires applications to be made in the foreigner's country, applicants could submit in South Africa after entering the country on a tourist visa. Some applicants who went that route have been waiting for anything from a few months to a few years. Many have had to resubmit everything because, oops, forms got lost.

"Conflicting information between forums, immigration agencies and even official wording from Home Affairs and the Immigration Act mean that, aside from the most basic info, the gathering of supporting documents can be incredibly stressful," again this incident stresses the need for an experience immigration consultant on your side.

While Antoinette writes that immigration agencies and lawyers might be very expensive it really depends on the case. Once again we would like to re-iterate that applying for a visa is a legal process and it is best to have an informed professional assisting you in this regard – just as you would have done in any other legal case.

She also continues to say that you could do the application yourself, and legally you could, but be prepared for returning time and again submitting more documents and fearing rejection of your application purely because you may not be well versed in the complicated visa application process.

"There were many moments involving pulling out excess hair and breathing heavily," Says Antoinette of her ordeal, "It all culminated in an Amazing Race-like dash around Trafalgar Square on a rainy London day in order to submit the application.

"The Embassy doesn't actually do the applications, mind you: the Consulate does that. The sign at the Embassy says they're left past the Tesco and by left, they mean right. Once this particular obstacle is cleared, the staff inside are surprisingly useful and friendly. There are even windows in the building, nothing like the Home Affairs nightmares many have experienced in recent years. Be sure to listen carefully for your number, though, because there is no PA announcement system and, if you miss it, you miss out.

"The lady who eventually got lumped with the stack of documents that was presented to her looked both bemused and impressed at the lengths we'd gone to putting together all our evidence.

"For those looking to apply in the "life-partner" category, the official forms needed are fairly straight-forward. The application is not actually called a life-partner or unmarried partner visa in South Africa; it falls under the "relative's visa" category. You also have to be together for at least two years, and you need proof of this.