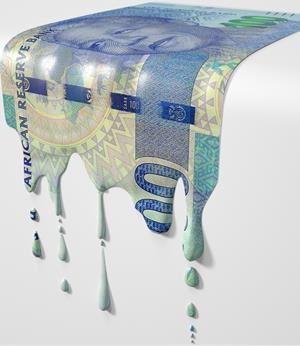 1. Unemployment increases. The mines have recently laid off workers because of the slide in Commodity prices; the sharp fall in commodities now may record less activity and signal another round of job cuts.
2. Imported goods are expected to cost more, this is not only luxury goods, it includes much of the finished goods that we consume daily ranging from technology to tiles.
3. South Africa exports much of our resources, while demand is likely to be dramatically lower and the prices of these commodities worse off.
4. Further impact is expected to be a steep rise in Inflation; we have already noticed that many of our imported goods have cost more.
5. The weaker rand may tilt the scales to a higher net effect for the petrol at the pump.
6. For financing, interest rates will increase. Cars and homes you buy in the future will cost you more than they would if you buy the same thing now.
7. Travel is more expensive against stronger currencies for those wanting to travel abroad.
8. A weakening rand means tax hikes.
9. Potentially it means that we are poorer. Just go and go for a cup of coffee in London or in Sydney for example, you'll see you're going to pay much more now than a month ago.
10. Families planning to immigrate will pay more for the new countries' government fees if they wait and save up as the weakening rand means you pay more in the long run.