In a recent statement issued on the South African Home Affairs Ministry's website, Minister Malusi Gigaba said all DZP permits would expire on December 31, 2014, regardless of the time issued and the expiry date.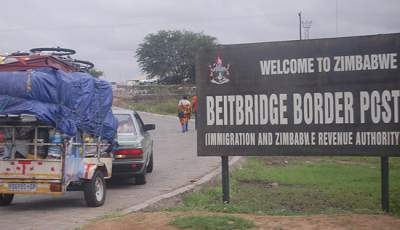 Most of the DZP permits, issued in 2010, will expire in less just over a week and applications for the new permits must be submitted by the end of December, failure of which applicants would only be able to submit their papers by April 30, 2015.

Minister Gigaba advised Zimbabweans travelling home for the festive season to shorten their holiday to enable them to file their applications before December 31.

He added that the other option available for Zimbabweans travelling home for the festive season, was to file their application through the Visa Facilitation Services Global Outsourcing Company of South Africa. Yet several cases of poor and delayed service have been reported relating to the VFS service and permit applications.

Gigaba's statement on the website reads; "All the necessary paper work for the application of the special permits has to be done in South Africa so as to avoid the inconvenience of not being denied entry back into the country."

At the time of the statement he said that 64% of the 245 000 applications have so far been received and the adjudication process – a figure which greatly fluctuates from source to source. And while the ministry claims that 20% of these applications have been fully processed, it seems this figure could be unreliable too.

Gigaba said applicants should follow up on their application to find out if it is ready for collection at one of the Visa Facilitation Service Global Centres.

Good news for some is that Mr Gigaba said in his statement that those applicants who had submitted their applications electronically would be able to travel to Zimbabwe without any challenges.

"During the festive season, Zimbabweans qualifying for this process will be able to travel home and return to South Africa without any challenges. Their applications will be available to us electronically thus enabling us to verify whether they would have been captured properly," Mr Gigaba said.

Zimbabwe's Home Affairs Minister Kembo Mohadi said he had agreed with his South African counterpart for the processing of 245 000 permits but said that he had no knowledge of a new deadline for the application of the new permits.

"We have adequately concluded on the modalities of both the expiry dates and the deadline for the regularisation of permits. I have to contact my counterpart to get an update on the latest situation regarding the December 31 deadline," said Mohadi.

The new special permits to be acquired by every Zimbabwe living in South Africa expire in 2017 after, which they would be renewed again in accordance with the laws that would have been enunciated by the South African government.

However, regardless of these challenges, the number of Zimbabweans visiting friends and family in their home country has not diminished and border officials and reports say immigrations officers are currently processing around 20 000 passports and permits a day on arrivals alone.